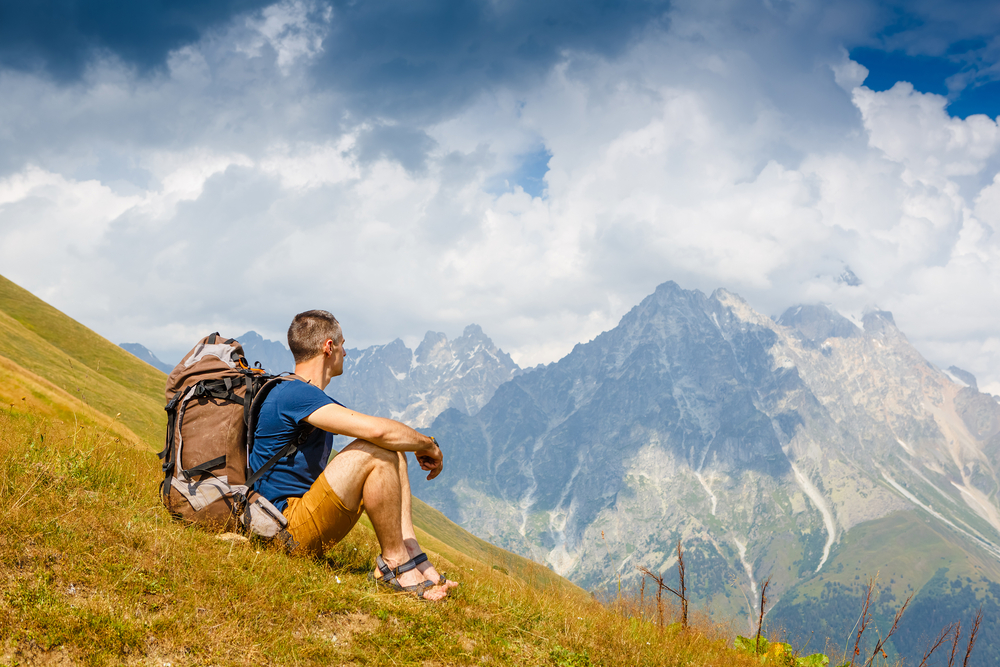 10 things only people who are born to travel will understand
Were you born to travel too? Read on to see how many characteristics of born-to-be-travellers match with yours!
You Have An Eternally Hyperactive Imagination
You are the one who can't be stuck in one place for too long and it is this precious ability to imagine wild that pushes you to hit the road. From getting drunk with strangers to discovering hidden spots of solitude to trying out the craziest dish available, you have it all in your head and cannot just wait to pack your bags and get out!
You Have A Taste For Authenticity
Going local is your favourite way to travel. Staying with the locals, gorging on traditional delicacies, wearing native clothes and of course, exploring the local culture – these are your favourite travel pastimes. Next time you hit the road, don't forget to book an accommodation with HeyHolidays.
You Don't Know The Meaning Of Fear
Why fear when travel be there? Yes, haven't you had so many odd experiences that you have forgotten what is like to be scared of some unknown trouble? The travel bug has bit you so hard that that you don't shy away from anything dangerous or even spine-chilling scary! Way to go!
Geography Is Your Favourite Subject
Don't you love your geography books with all the chapters on the different continents? Have you had your head bursting with plans to visit all the possible places on those maps? Well, you were born to be a traveller so geography runs in your veins as easily as your blood does!
Planning Is as Easy For You As Drinking Water
From deciding on places to visit in a short time to arranging a trip on a very tight budget – you are a born pro in planning the perfect trip. Listing out restaurants, planning for adventure sports, shopping like an addict – you can do it all and not miss out on anything. Yes, you are a born planner for sure.
You Just Cannot Be a Pessimist
With your flair for handling odd situations and the absence of fear for travelling makes you an optimist like no other. You are always ready to perceive the brighter side of situations and emotions, no matter what they turn out to be.
You are Always Looking For Excuses To Travel
Your feet want to move as fast as your imagination if you are bitten by the travel bug. With wanderlust filling up every corner of your soul, you cannot wait to explore a new place whenever you get your travel itch. From making up excuses about ill health to friends' marriages, you are always ready with an excuse for travelling.
You Have A budding Dream To Work For Nat Geo Travel or Fox Traveller
Getting paid to travel? Has that not been your dream job for ever? If you have been badly bitten by the travel bug, you will know the utter bliss working at Nat Geo or fox spells for you.
You Have An International Network Of Friends
You know the importance of friends and emergency contacts. And all those crazy experiences you have had while travelling have given you many of them. From Brazil to Burma, you are sure to find someone you know for that quick drink at the pub too!
You Have A Never Ending Bucket List
Everyone has a bucket list. But for you, it never seems to end thanks to list of aspirations you keep on adding to it. From trying Zorbing to visiting Zurich, the list of new stuff you want to experience is endless.
Have you been bit by the travel bug too? Then what are you waiting for look up a place on the map and just set out for it. We know you are ready for another set of priceless memories and experiences!