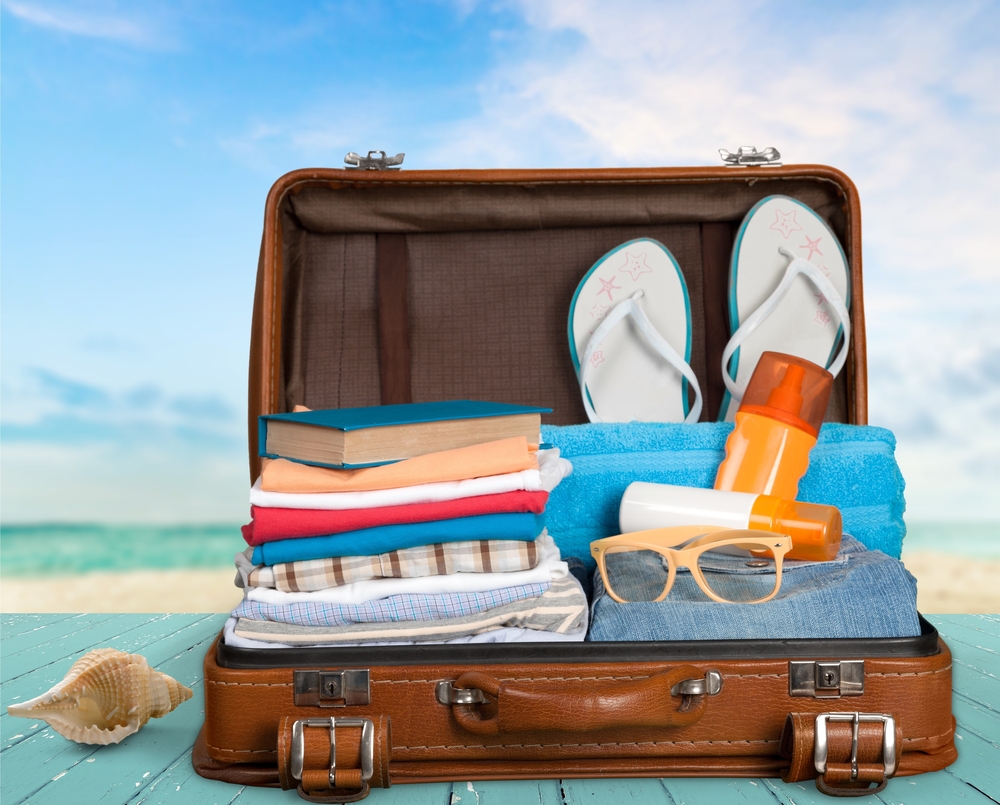 5 things to experience in Goa apart from beaches
Goa is one state predominantly known for sun, sand and beaches. However, there is more to this beautiful state than beaches. Travelling involves exploring cities more than what they are already famous for. If you're the kind of traveler who is looking for a unique experience in Goa apart from all the partying and beach-hopping, do read the list of 5 things that you can do at Goa next time you decide to visit the state. Learning about the below places and activities are easy. Any homestay in Goa, vacation rentals, or even guesthouses in Goa you are staying in would recommend the right places to you, apart from beaches.
Flea Markets
The Arpora Saturday Night Market is a huge potpourri of stores, music and entertainment that is organized during December-February. Little shops selling accessories, trendy clothes, footwear can be found here. In addition, there are live music bands that perform to the ever-energetic crowd. There is also the Anjuna Flea Market which is a must-visit. One will be surrounded by great vibes, good music, delicious food and a lot of lucrative things he or she will be urged to purchase.
Forts and Monuments
There are plenty of ancient forts and monuments of heritage in Goa that are underrated or unexplored. The Chapora fort has to be on one's to-do list in Goa. Famously known as the "Dil Chahta Hai" fort after a portion of the movie was shot here, the fort is situated between Vagator Beach and Morjim Beach. The fort calls for a short trek and as you ascend the slope, you discover a breathtaking view of the sea and the sunset. From Bom de Jesus Basilica to Fort Aguada, the beauty of the architecture makes you want to keep going back. There are also the Palaceo Do Deao and Usgalimal Rock Carvings to take you back to the Goan history. There are many homestays and vacation rentals in Goa booked through HeyHolidays Goa, that recommend and arrange for a visit to these forts.
Casinos
Goa is the only state in India that has casinos and where gambling is legal. From Deltin Royale, Deltin Jack to Casino Pride and many others, the experience of trying your luck to make some money at a casino in Goa is the closest you can feel to a trip to Las Vegas, in India. With average entry fees of Rs. 1500 to Rs. 2000, most of the casinos offer exotic food and drinks that you will relish along with live entertainment. Starting with Jazz and Pop, there are also Bollywood nights and Old classics night which you can sway to.
River Rafting
White water river rafting in Goa gives you an adrenaline rush that makes you want to experience it again. The lush green surroundings of the location makes you feel energized and charged up to flow with the river. The route covers a distance of 10km, the starting point of which is close to the village of Ustam, and the final destination being the village of Sonal.
Cooking Goan Cuisine
Goa is home to many cooking classes like The Siolim House, Rita's Gourmet, Mukti's Kitchen amongst others which teach you to whip up delicious Goan cuisine. Food is one of the most essential aspects of travel and if you're a foodie who is interested in knowing more about the local delicacies, then a short cooking class in Goa should be on your list.
So pack your bags and take that long-awaited retreat to Goa where you can explore the state's myriad activities that we have listed. There are many homestays and private house rentals in Goa that can be booked through HeyHolidays Goa.