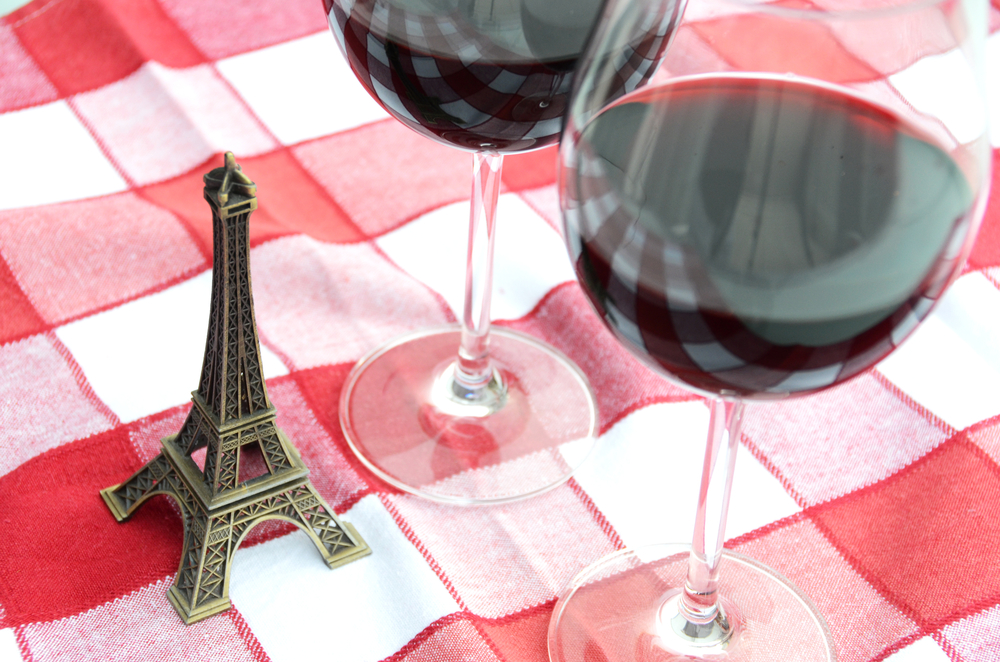 8 French wines to try before quitting
Grapes ferment, and the magic of French wine only just unfurls! It is astonishing to know how the intricacies of wine are directed by the French since the 6th Century BC. Most of France's wine-making history trails from Roman times. Get off the whining wine experiences and head out for some exquisite touches of French wine. HeyHolidays hands you unforgettable souvenirs beyond the Eiffel Tower!
Choosing a knowledgeable wine guide, curbing your initial instincts to over-spend, and rejuvenating with the wines of your acquaintance, can prove vital in bringing you back to the wine world. The French have near-perfected the art of wine making for over centuries. Bring out the wine connoisseur in you while staying in the most enchanting HeyHolidays vacations rentals. Here is a list of our best picks! What are yours?
Chateau d'Yquem Sauternes
This golden beauty is brewed in almost every vintage set-up. A scintillating drink that tops the list due to its rare availability, and semi-affordable features. The flavour has the ability to replace your fading wine encounters.
Domaine Romanée Conti
The luxuriant red wine from Burgundy. The pinnacle of all red wines. It is a cut-throat competitor to Pinot Noir, but just inches ahead due to its originality. It may be priced loftier than contemplated, but when offered a chance, don't let the unparalleled drink pass by.
Chateau Lafite Rothschild
A first growth Bordeaux may be the most revered red wine in the world. It has been at the top and not many have able to catch up with this delightful drink. Packed in green coloured bottle, this drink goes beyond expectations.
Leoville Las Cases
This drink is not considered as the first growth but it definitely is a "Super Second to its counter part." Super second refers to a term that means, a second growth Bordeaux which is nearly as good as its first counter-part. It can be an incredible wine although vintages matter. If you are on the verge of moderate spending, this wine is an apt pick.
Chateau Latour
The first growth from Bordeaux which is more popularly known for its extraction from Cabernet Sauvignon based wine. Most good vintages allow this drink to last for decades while the consumers savour it young and proud. These are the wines that made the reputation of Bordeaux. Witness the wizardly wine skills while rejuvenating at the pleasurable home stays with HeyHolidays.
Salon Champagne Brut Blanc de Blancs
Everyone has their favorite Champagne and this is among the thicks of people's memory. It is not a cheap buy but, definitely worth the ride! There are rarer Champagnes out there, but in a great French vintage set-up, it doesn't get any better. Travel with panache and savour the taste of the best in the business.
Moet et Chandon Dom Perignon
It's ubiquitous on TV, in the movies, radio and in every media you can think of. This drink makes millions of people indulge in the great taste, which is not only consistent but also overwhelming. Scribble this on your wish list and splurge when you get a chance. Bid the quitting times a sweet good-bye.
Domaine Romanée Conti La Tache
The wine, often abbreviated as DRC, is a classic wine which is a touch expensive. This wine marvel is a distinct expression of wine that transcends grape. It is a rare and an expensive find but worth the distance and the wait. HeyHolidays takes you through a whine-free experience.
Long live the tingly sensation of French wine on your lips, longer live its plush in your memory. Explore the exquisite treats of France with HeyHolidays offering you the ultimate home vacation rentals online. Check out the link to find out more about online home away vacation rentals in France