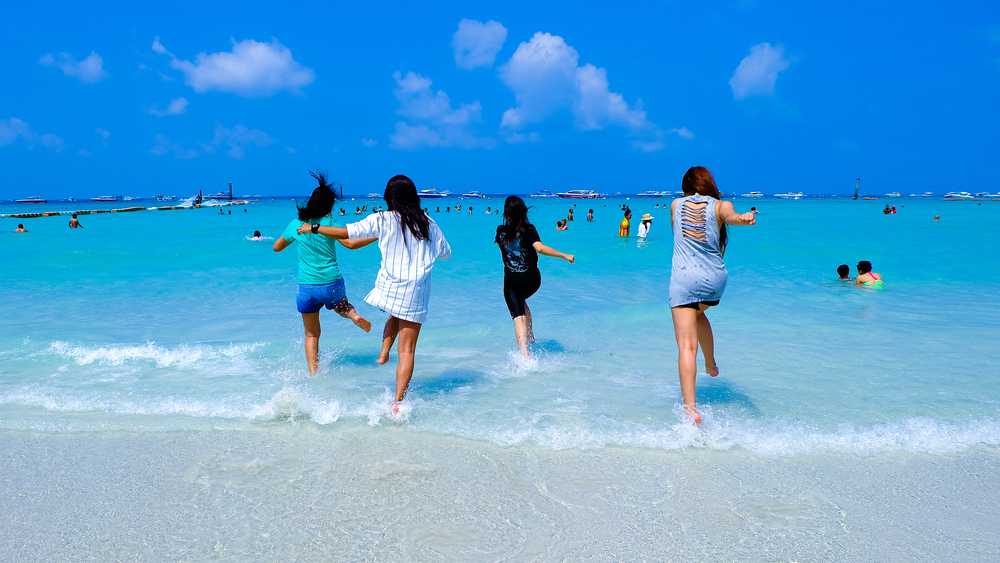 8 Reasons to Break-free to Thailand
Is your head arrested with mundane pieces of advice? There is a whole lot more to Thailand than just food. Housing an approximate of 66-million people, this country falls nothing short of the planet's celestial point. Experience Thailand beyond cuisines with HeyHolidays, experience a spectacle like seldom before. What makes Thailand a beauty to watch can only be answered by the experienced!
It is here, it is Ko Phi Phi Le Island
If you remember the mystical movie, "The Beach," Leonardo DiCaprio steps into 'it' after a tolling journey. With uninhabited island, gifting your vision with sandy white beaches, stunning cliffs and crystal clear blue water, you witness magic. HeyHolidays takes you closer to play your own tricks on this island!
Everything is beyond affordable
Be it the home stays, the food, or the shopping, everything fits well within your budget. Splurge half your pocket size on Thailand's experience and reap your advantages.
Making new friends has never been easier
While the people around towns are the friendliest ever, you score a chance to make new friends with kind, happy and willing people ready to help you when you are lost.
Phuket is another piece of paradise
You may be a beach fan, a scuba diver, snorkelers or a watersport enthusiast, your dreams metaphor here! Witness the incredible and multi-coloured sunsets missed while staying in relaxed and rejuvenated home stays with HeyHolidays.
Bangkok is a cultural Mecca
It is a cosmopolitan city being the largest and capital of Thailand, highlighting the heritage and nightlife of the Thai culture with floating markets, temples, local cuisine and rooftop bars.
You are at the world's prettiest lake
Red Lotus Lake in Udon Thani bursts into a riot of crimson lotuses that blooms between November and February. This lake guides a number of small boats that sail around the scenic sight.
You take one, I take one
What's a better way to pump your adrenaline than a game with strangers of the world at the beaches! And isn't even better if its football?
Experience, rejuvenate and explore it all with HeyHolidays. Check out some of the soothing home stays at Bangkok - https://www.HeyHolidays.com/search?location=bangkok