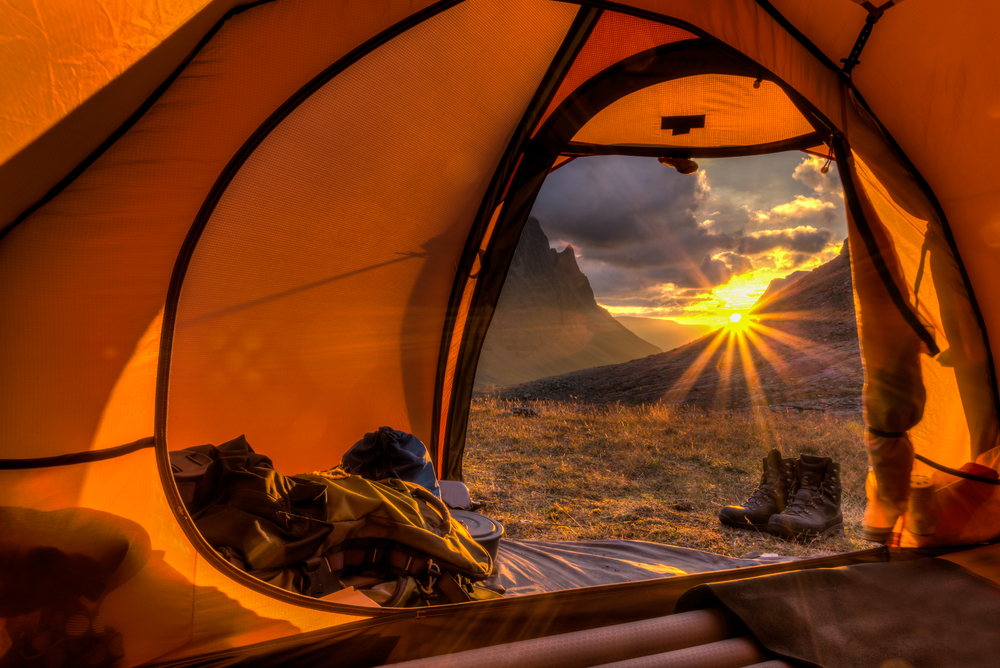 A Vacation Under The Stars | 6 Reasons You should Book a Tent on Your Next Travel
There's nothing like a short camping trip, especially around hills and forests. With a constant connect to nature, a camping and hiking trip is one of your best bets to a break from urban chaos. And who can forget the life-changing experience of staying at a tent?
Summers are here, and what better time to pitch a tent by the riverside and chill by the mini forests? So, pack your backs and get ready to have a vacation in the laps of nature.
Wait, wait. That's not all! Here are 6 reasons why you should totally stay in a tent at your next vacation! Pssst.. You don't even have to carry one around!
The Natural Connection
Staying in a tent is equivalent to saying goodbye to your daily appliances. This is the time that you get to live amidst natural surrounding and experience life minus electronics. Experience nature at her barest form as each day progresses, not to forget, you will usually have a lot of places around to explore and go hiking! Thats an added bag of thrill for you!
Stargazing
Can't take yourself away from gazing at the stars for hours? Go camping in tent house! The fact that you will be located in an open ground will give you a huge canvas for your passion. Oh, did we tell you we have some amazing tent houses in Garhwal, Uttarakhand. Located right by a riverside, you will surely be submerged in the unmatched serenity of the place, and your stars!
For more information, check the out the tent here.
A Local Palette
Camping is a great way to connect with local tribes and communities and experience a whole new culture of living closer to nature. Booking a tent-house for your next vacation could be a great idea, with the chance to indulge in a different cultural lifestyle through your host and other locals around. You can also book one of our awesome tents at Tehri Garhwal - which even comes with a kitchen for your local gourmet experiments! How fun does that sound?
Comfortably Off The Grid
With tent houses now available on HeyHolidays, you can give living off-the-grid a good shot. Okay, you don't have to live completely off the grid. Staying at a tent includes bidding adieu to your favourite electronics appliances for a few days - from the hair dryer to the washing machine. But with all basic amenities right in place, and the mind-numbingly calm ambiance, you can look forward to having a trip of a lifetime!
Budget In The Pocket
A vacation in a tenthouse is as budget-friendly as it gets. You get to cook your own meals which ensures that you don't splurge hopping from one restaurant to another. Travelling around only includes hiking which means no expenses on transportation too. Oh, and did we say that one of our tent houses can be booked for only 1700 INR per night? Go, get on with your packing already!
Bonfire Parties
Don't you love the idea of sitting by the fire and chilling with your friends on a clear night? Yes, yes, that's very much possible! Just book a tenthouse with HeyHolidays and go camping. With huge open areas surrounding our properties, you have just the perfect spot for your evening parties. All you need is a guitar, some woods and some food - you and your friends or family will just perfectly geared up for a blast.
If you are a first time camper, be prepared to to get addicted to the routine. Camping gives you a great chance to explore an area from corner to corner on foot. Just be smart enough to carry basic medicines and a mosquito/insect repellent.
Head out today!