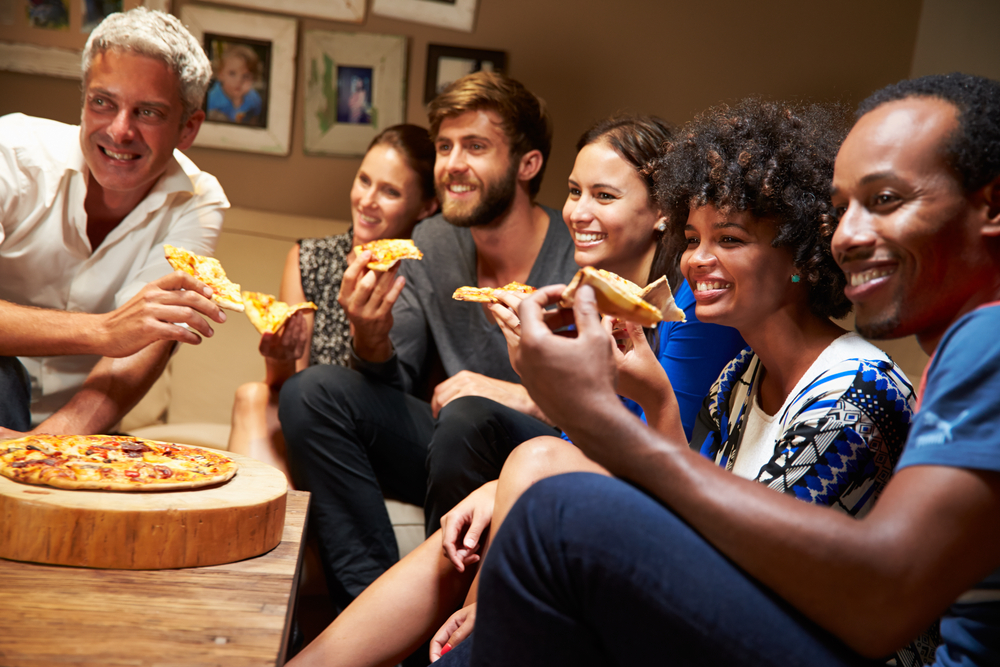 5 Reasons Why Staying With Locals While Travelling Is An Experience
5 Reasons Why Staying With Locals While Travelling Is An Experience
Who doesn't like travelling? And how many of us are real travellers rather than mere tourists? Every traveller can claim that there are perks of going all local while travelling. From trying out those lip-smacking dishes to discovering the hidden paradise for shopping - locals at any destination are sure to light up your journey.
A great way to stay with the locals at any destination is by booking your accommodation on HeyHolidays. Booking a vacation rental with HeyHolidays will help you to be a local. You will discover a new way to travel. These hosts can guide you through some of the best trips of life with a full dose of authentic local cuisines, visiting spots, markets and much more!
We will give five reasons why it is an amazing experience to stay with the locals while travelling!
The Experience Of A Destination
No tourist guide or book can help you experience a place like the locals can. While staying with a local, you actually get to experience the daily lifestyle of the inhabitants, complete with traditional habits as well as contemporary customs. From folding your hands in a particular way to holding your spoon correctly, to draping that traditional skirt perfectly, your local hosts will make you a pro in their culture in the short span that you will spend with them. That's a world of new lifestyle waiting for you. Are you packing your bags?
The Delight Called Gastronomy
We are all foodies at heart. Many live in denial, but most of us actually 'live to eat'. And what better way to live our life to the fullest by indulging in the choicest of local cuisines around the world! From scrumptious home-cooked delicacies to luxurious food-joints serving the best of local cuisines, your hosts are bound to come up with unending line of gourmet surprises!
The Budget You Will fall In Love With
Yes, your money stays in your pocket. While embarking on a vacation, we often lose track of how our money is spent on travelling, food, shopping and of course, accommodation. Staying with the locals will be easy on your pocket with a gamut of options available across price ranges. Whatever your budget is, you will find a short stay accommodation to suit your needs – from a private beach villa in Miami to a shack in Goa. Not to forget, you also get valuable tips from your host on how to stay within a budget for free. Whether it is cutting down on transport cost or nutritional needs, staying with a local is sure to help you experience a place to the fullest – even on a tight budget.
Shop Your Heart Out At The Local Markets
Not every place has a shopping mall and not everybody can afford to buy from one. Staying with a local will make you aware of the heavenly marketplaces at a destination. From street shopping dens to weekly seafood markets, every place has some uniqueness to offer through the various markets. And trust us when we say this, most markets are not listed on the internet and we know how most of us do not bother researching a destination before visiting it. But why worry when you have your very own Google - your hosts? They can guide you through the various days on which markets are open as well as give you valuable tips on products and prices. They may also recommend you to some of their favourite stores and who knows, some more discounts may be awaiting you!
Local Home
Staying with locals will give you the much-needed human connect on a trip. Hotels fail to make you feel at home with all their hospitality policies and over-courteous behaviour but while staying with the locals you are sure to end your trip with some new friends. Your local hosts may turn out to be great company – from eating dinner with you every day to throwing a surprise birthday party for your kids. They are full of stories about the place that can keep your ears glued to them and they are the best emergency support systems, too!
It is the beginning of the vacation season - so don't waste your time and money by splurging on hotels. Go local and experience your chosen destinations in their undeniable authenticity!

Discover a new way to travel with HeyHolidays