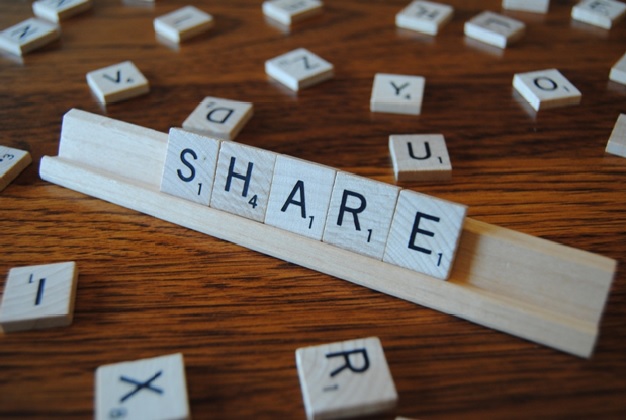 From Ownership To Sharing – The Rise Of Sharing Economy
There was a time when the world relied on the barter system for executing transactions. The entire process was completely devoid of monetary exchanges and involved the sharing of services and goods. That laid the foundation for the concept of sharing economy. With the rapid emergence of technological innovations, this concept further developed into an avenue to aid better utilization of resources. Of late, the concept of sharing economy has gained a strong foothold in India and many sharing services providers and aggregators are sprouting up from every corner.
Defining the concept
Also popular as 'collaborative consumption', sharing economy refers to a socio-economic ecosystem developed around the sharing of physical or human resources. The concept also includes peer-to-peer sharing. For instance, a person has spare seats in his office or an extra bedroom in his house. He can offer it for sharing and earn a nifty profit for the properties that were not utilized to their fullest earlier. Ride sharing is something that has come up in a big way. Although, such sharing opportunities have been there since decades, but the time is now ripe for them to bloom as making the connections is now easier and faster with the instant internet access and mobile phone penetration.
The concept of sharing economy flourishes in the virtual marketplace. Numerous emerging and potential sectors of the country are increasingly adapting to this unique concept. Quite inevitably, the travel sector is no exception and peer-to-peer travel experiences are rapidly gaining grounds.
The early history of travel sharing
While discussing this particular concept in the light of the travel industry, you will come across an earlier travel sharing platform called CouchSurfing which heralded the existence of this concept. Numerous travelers earned unsurpassed experiences by connecting to individuals willing to offer free accommodation. Till this day, CouchSurfing enjoys unparalleled popularity, with whopping 6-milion members. However, the system remains confined to the west and is yet to arrive in the Indian subcontinent.
Benefits for Indian economy
Collaborative consumption can prove to be a game-changer in Indian economy. However, there is a need for understanding the interplay of market forces as well as the Indian mindset involved in the process.
Technology, suppliers, and consumers happen to be the integral segments of this collaborative consumption ecosystem. Their interaction and collaborative participation will inevitably lead to effective resource utilization. Quite naturally, the cumulative revenue earnings of the country will increase, thus strengthening its economy.
"According to a report by Priceonomics, sharing accommodation costs 21.2% less than a hotel and shared individual rooms are 49.5% cheaper."
Suppliers would be able to earn extra income from previously unused resources, while, consumers will get quality accommodation at a better price. Consumers will also get a feel of travelling as a local and not a tourist along with personal interaction with the host. They will also get access to a range of homely facilities like kitchen, laundry, garden, etc. The most important role to be played here is by the technology and service aggregators who must connect the dots and make this collaboration fast, simple, and above all, secure.
India is a tricky nation to tackle
The most important factor that holds consumers from using shared accommodation is their anxiousness about security, and doubts about the quality of the accommodation and service provided. Here, it's the job of the service aggregators to ensure that the suppliers are verified and the features of their properties are exactly as advertised. Transparent and secure payment models for both, suppliers and the customers, is a necessity. With growing use of mobile internet, suppliers from far-off areas can easily connect with travellers from across the globe and benefit mutually. This is the power of sharing economy and the movement has now got a foothold in India.
Future prospects
Indian economy has highly benefitted from this concept of sharing economy. By tapping into the right avenues, several entrepreneurs have generated great income opportunities. Additionally, the concept of collaborative consumption happens to be the key force in the creation of new job opportunities too. With such benefits and contribution to the Indian economy, collaborative consumption is steadily strengthening.
Photo courtesy: www.gotcredit.com, Creative Commons Licence CC By 2.0