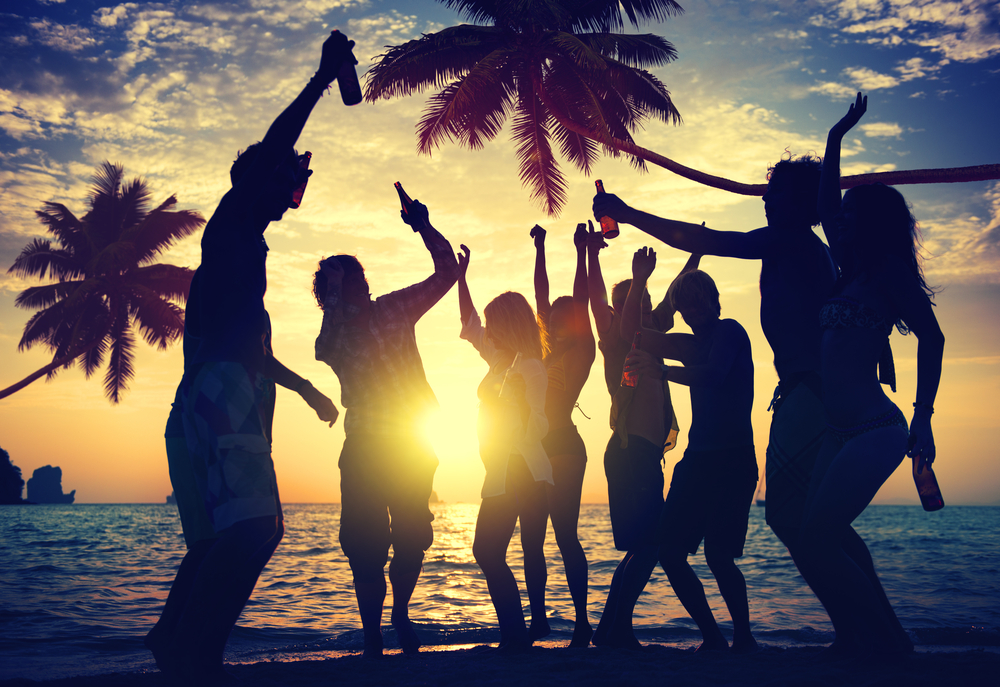 Let loose at Sunburn this year with HeyHolidays Goa exclusive offers
The biggest party of the year is knocking on your doors! Are you geared up to let loose? As Sunburn 2016 draws near, we bring you the four other ways to party in Goa and enliven your holidays, besides Sunburn. Add to that the range of homestays from HeyHolidays, and you know you're in for a thrilling holiday with the perfect amount of rest! From villas to single rooms, we have something for everyone!
There a lot more to do in Goa than just listen to your favorite artist at Sunburn, so make sure you pack in the right amount of bling and fun for all those extra thrills. So what are you waiting for? Start planning your trips and get your shoes ready because Sunburn is going to be amazing this year with HeyHolidays!
Find the Underground Scene
Yes, it's there in the country and it's in Goa. One of the best underground clubs known in the world happens to be Cirrus. Locate on the way to Chapora, near Anjuuna, there are hardly any directions available to reach this awesome den and you are in for a treasure hunt if want to visit Cirrus. Hosting a mix of both Indian and well as International underground artists, this one of the coolest ways to enjoy one of the native cultures of Goa – partying. And just that you don't have to head long before you hang those shoes, we have the perfect homestay for you near Chapora!
Discover the Hilltop
If you know how to find your way into a rave – Hilltop in Vagator is the place to head to. With some of the top artists from Sunburn usually headed to this spot, the raves on Hilltop have evolved into churning out some of the best techno music in the world. From Psy Trance to Underground, this is where you should be at least on one night of your stay. And if you feel drained, book a place at these beautiful vacation rentals for a quick getaway.
Attend a Drum Circle
If you are around the Arambol beaches during sunset, don't miss a chance to catch the local residents and tourists playing their drums in union. The performances and impromptu and coupled with the tranquility of the beautiful Goa sunset, this is a treat you cannot miss. Book a homestay with HeyHolidays and you can experience Goa in its entire local flavor, from the cuisine to the culture with our local hosts. All this, without burning a hole in your pocket!
Watch a Live Concert at the Saturday Night Market
The central square at this charming market in Arpora hosts a new artist every Saturday around this time of the year. From popular Indian singers to international artists, this place serves a generous dose of the street culture in Goa. The place also has a trance bar and an electronic so you can have your dose of dancing too. Add to that, the fact that it's a market will fill your heart. Saturday ni9ght Market is one of the coolest places to shop in Goa, selling everything from handicrafts to shoes. And while you indulge in shopping, save up your accommodation without compromising on quality – with some exclusive rates on our gorgeous homestays in Goa.
Get ready for the trip of the year!