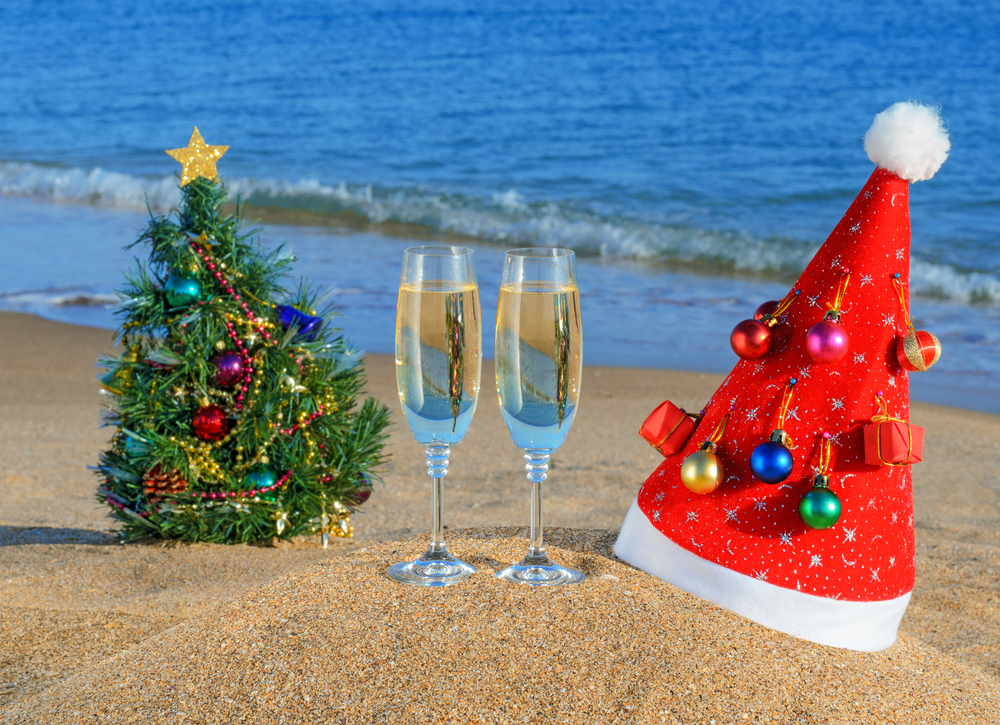 Places in India where Christmas is much more than a festival
Christmas is round the corner. Though it is not widely celebrated throughout the country, there are some places where it's is not just an ordinary festival. The regional culture and tradition blends with Christmas and makes it unique in each of these places. Check out the short stay accommodations provided by HeyHolidays in these destinations and plan your trip, make this time the best days of the year with your loved ones.
Kerala
The best place to celebrate Christmas. Home to the largest population of Christians in the country, the churches and homes will get ready for Christmas very early. The prominent place for celebrations, Kochi is festooned with lights and decorations. Markets will get crowded with people searching for the best Christmas gifts and cards for their family and friends. Homes will be spotted with Christmas cribs, trees and stars. On Christmas day, every church will conduct midnight masses including enactment of Lord Jesus's birth scene, carol singing and more.
A lot of local festivals and events are held in the last week of December. This year, the Kochi- Muziris Biennale, a big festival of art exhibitions and performances is held in the city. The Cochin carnival which has the history that dates back to the Portuguese period here. This carnival is a year-end musical possession of fireworks, local art forms and other performances. The Indira Gandhi boat race is also held at this time.
In Kerala, Christmas is the time for family gatherings. Many HeyHolidays homestays are welcoming guests wholeheartedly to celebrate Christmas with them.
Goa
The party capital of the country is where you can have a unique Christmas experience with HeyHolidays homestays. The influence of Portuguese culture makes Christmas in Goa, a celebration you never want to miss. Churches get ready by the start of December. Carols and carnivals will take up the streets. Many parties and music festival organised this time to add the flavour for Christmas.
Goan homes will get decorated by lights and Christmas stars. Bakeries make traditional sweets such as neurons, dodol, kol-kols and many varieties of fruit cakes. You can experience the local life by attending the midnight services in the churches on the Christmas night. The festival season officially ends with a service and procession on January 6, or the Feast of the Magi, when three kings came to pay obeisance to the infant Jesus.
Mumbai
The western suburb is the specific place where you should never miss Christmas in Mumbai. The buildings and shopping malls will get decorated with lights and huge Christmas trees. There is a wide list of Churches in Mumbai where you can go for the midnight mass. Holy Name Cathedral, Saint Thomas's Cathedral, Gloria Church, Saint Michael's Church, Mount Mary's Basilica, Saint Peter's Church, Saint Andrew's Church and Lady of Immaculate Conception are some.
Christmas is celebrated with more zeal in Mumbai, the nightclubs and hotels will organise Christmas themed parties.Experience Christmas in Mumbai with HeyHolidays homestays.
Delhi
During the Christmas season, Delhi enjoys a feel of sensation throughout with shopping malls decorated, Christian localities bathed in shimmering lights and clubs and lounges throwing themed parties. The markets in the city will overflow with Christmas goodies, souvenirs, Santa hats, Santa-themed costumes etc.
Large crowd irrespective of religion attend the midnight mass at the Sacred Heart Church in Connaught place, proves the popularity of the festival in the capital. People will gather in parks and public places ignoring the chilly weather to exchange greetings. Several famous restaurants serve exclusive Christmas delicacies around Delhi. The Christmas dinner at Pind Balluchi restaurant, Connaught place on 24th and 25th is something you should not miss. Delhi is certainly one place in India, where Christmas celebration is worth witnessing with HeyHolidays homestays.
Banglore
You are wrong if you think that the IT hub of India doesn't celebrate Christmas. A large number of events are organised in this city around Christmas time. St. Patrick church is one place you should not miss if you want to capture the true essence of Christmas in Bangalore. Apart from that Banglore provides the best shopping experience in Brigade road and Commercial Street. The bakeries and confectioneries shops compete with each other to make the best Christmas cakes for the year. As in every city, all pubs conduct parties that never disappoints you.
Christmas celebrations in Churches such as St. Mary's Basilica, Christian Fellowship Church and City Harvest AG Church should not be missed this time in Banglore. Check out HeyHolidays homestays.