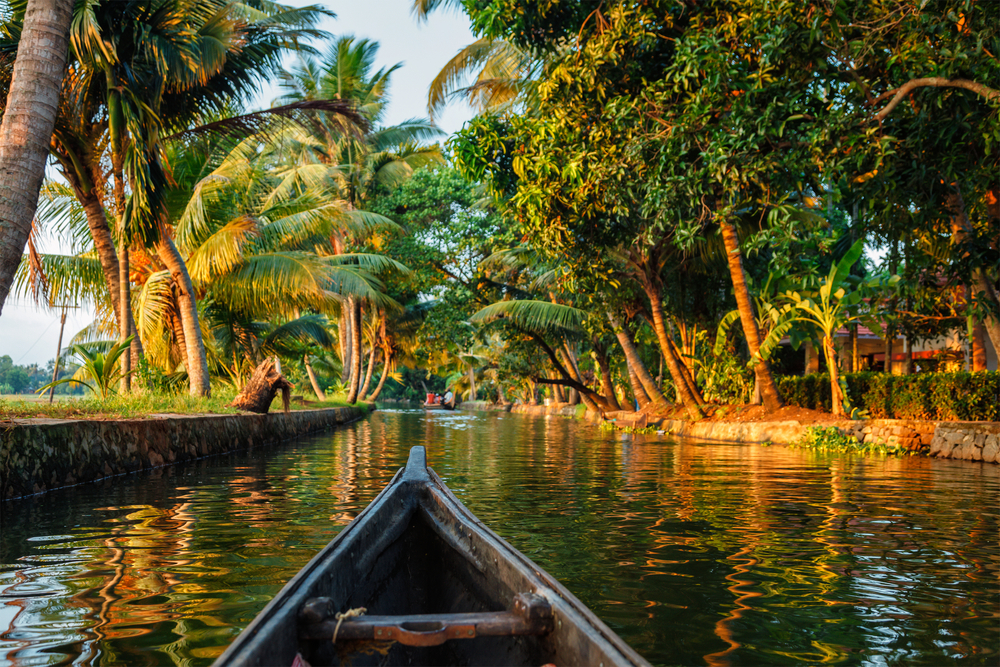 What you don't want to miss while in Kerala-God's Own Country?
The balance of greenery and water bodies, complemented by the rich blue sky, makes Kerala truly God's Own Country. There are very few places in the world where one can feel this intimate with nature. Kerala is best experienced across its lush green hills, clear transcendent backwaters, the embracing forests, and of course, the tantalizing Malayali cuisine. Kerala makes for as much of a synesthetic experience as an out-of-the world gastronomic journey.
And trust us when we say that Kerala is an amazing backpacking destination. Coupled with our cosy homestays from HeyHolidays, you can head out for a week of tranquillity anytime. Not only do you have a chance to interact with our hosts, who happen to be excellent local guides but also indulge your palate in a playground of flavours, courtesy our hosts' home-cooked dishes!
Travelling to Kerala has become highly convenient with the presence flights, trains, and buses plying everyday between the various cities in Kerala and other parts of the country. Kerala also hosts flights from all the major airports in the world but it is easiest to travel via Dubai. So book the perfect ticket and head out for an impromptu journey into God's Own Country.
And as you head out, we bring you some of the most favourite activities among backpackers heading to Kerala! Plan your itineries but leave most of it to your imagination, and this state can give you one of the best travel stories to tell your grandchildren.
Spice Up Your Days
Kerala is home to a range of spice plantations where you can lose yourself in a numbing aroma of the Indian palate. From pepper to cardamom, vanilla to nutmeg and star anise, a plethora of spices are grown in this state and exported across the world. Make sure you visit at least of manufacturing centre to appreciate the full procedure of producing our beloved flavours.
What more, you could also get back some the freshest flavours for some delicious Malayali dishes. Take a look at these vacation stays at Periyar for a range of pocket-friendly and well-connected accommodation choices!
Get a Caffeine Kick
Monsoon Malabar Coffee is one of the most-loved coffee strains in the world and it is grown at none other than Kerala. From Wayanad to Idukki and Odamedu, the state is strewn with international standard coffee plantations with a taste to die for. Tour any of the plantations for a complete acquaintance with the strains, processing, brews and flavour of the coffee produced and don't forget to take some back home.
Touring plantations can be exhausting so you should ideally look to accommodate nearby - like these scintillating vacation rentals at Coorg.
Indulge in an Ayurvedic Journey
Ayurveda is an integral part of Malayali history, the origins of which can be traced back to the Atharva Veda. Kerala has been home to Ayurvedic practices for eras thanks to the innumerable medicinal plants and herbs which grow here. A range of spas offer Ayurvedic rejuvenation packages such as the Shin Shiva Ayurvedashram near Trivandrum which has some exquisite massages and treatments.
Keep two days in hand to completely explore the Ayurvedic impact and while you're at it, why not book one of our beautiful holiday homes to make your stay a perfect one?
Spend Days with the Wild Ones
Some of the best wildlife trekking stretches can be found in Kerala - home to a number of sanctuaries and protected reserves. Take your pick from Kadalundi Bird Sanctuary, Parambikulam Tiger Reserve, Periyar National Park, Chinnar Wildlife Sanctuary, and many more to witness the diversity of wildlife in the state - from Bonnet Macaques to Panthers, Striped Hyena to Malabar Giant Squirrel.
Go on a wildlife safari trail or pack your rucksack and set out hiking in the forests. After a day or two of embracing life and chasing those rare creatures, hang up your boots at one of these snug and cheerful homestays!
Satiate your Inner Artist
Kerala is a haven for lovers of written, drawn and performing arts. From the Kochi Muziris Biennale to Kathakali performances and Kalaripayattu, there is no end to artistic expressions here that you can feast your sense one. If you are interested in folk music, you can pay a visit to Parvathy Baul - a globally acclaimed Baul singer and mentor for many. You will find innumerable theatrical performances as well, ranging from improve comedy shows to Shakespearan theatre.
Fill your days with visits to music, theatre, dance and art shows whenever you find the opportunity and your travel to Kerala will be a complete one. Don't miss out on accommodating yourself at one of our delightful vacation rentals!
Pack your walking shoes, camera and journal and set out for this salubrious journey across God's Own Country!