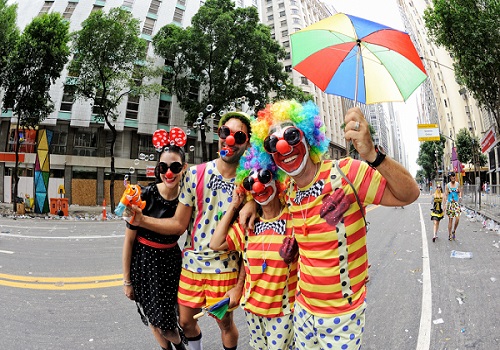 Witness the most unique festivals of the world with HeyHolidays
Witness the most unique festivals of the world with HeyHolidays
Whether you're travelling to a new city for a few days, a week or longer, experiencing the local festivals and events whilst there can be a fun and rewarding cultural experience. With cozy, unique HeyHolidays short stays right in the heart of the action, there's no reason not to go.
Brazil - Join around two million people a day on the streets of Brazil's capital, Rio de Janeiro, for one of the world's most famous and largest festivals - the Rio Carnival. People travel from all over the world to stay in the centre of it all, soaking up the electric atmosphere and with unique HeyHolidays properties in Rio and elsewhere, you can do the same. Samba dancers, steel drummers and take to the streets to put on a show amongst colourful floats and parades. The Carnival takes places at the beginning of each year in February, 40 days before Easter and ending just before Lent.
China - China is one of the oldest civilizations in the world and therefore has one of the oldest festivals in the world - Chinese New Year. Head to China for a HeyHolidays stay to experience the whole country coming together to celebrate a prosperous New Year, usually at the end of January to beginning of February. Its capital city, Beijing, comes alive with fireworks, feasts of delicious food, laughter and happiness and is topped off with the Chinese Lantern Festival when thousands of candle-lit lanterns are released into the sky.
Cuba - This Caribbean Island is hanging on to its Cuban flare that is so well known following the Cuban Revolution in 1959 and is now celebrated each year in July at the Cuba Carnaval. From your HeyHolidays stay you can take to the streets and immerse yourself in street food, salsa dancing and sunsets. galore.
Portugal - Big on the European festival scene, Portugal has seen some of the world's biggest music artists play in Lisbon, Porto and the country's coasts and islands. Stay in Porto in the months of July and September with HeyHolidays to get a taste of Portugal at the Porto Wine Fest or dance away at Primavera Sound at the end of May, which has included singers Patti Smith and Belle & Sebastian in the past.
Be a local and enjoy these places and more with a stay at a HeyHolidays property.